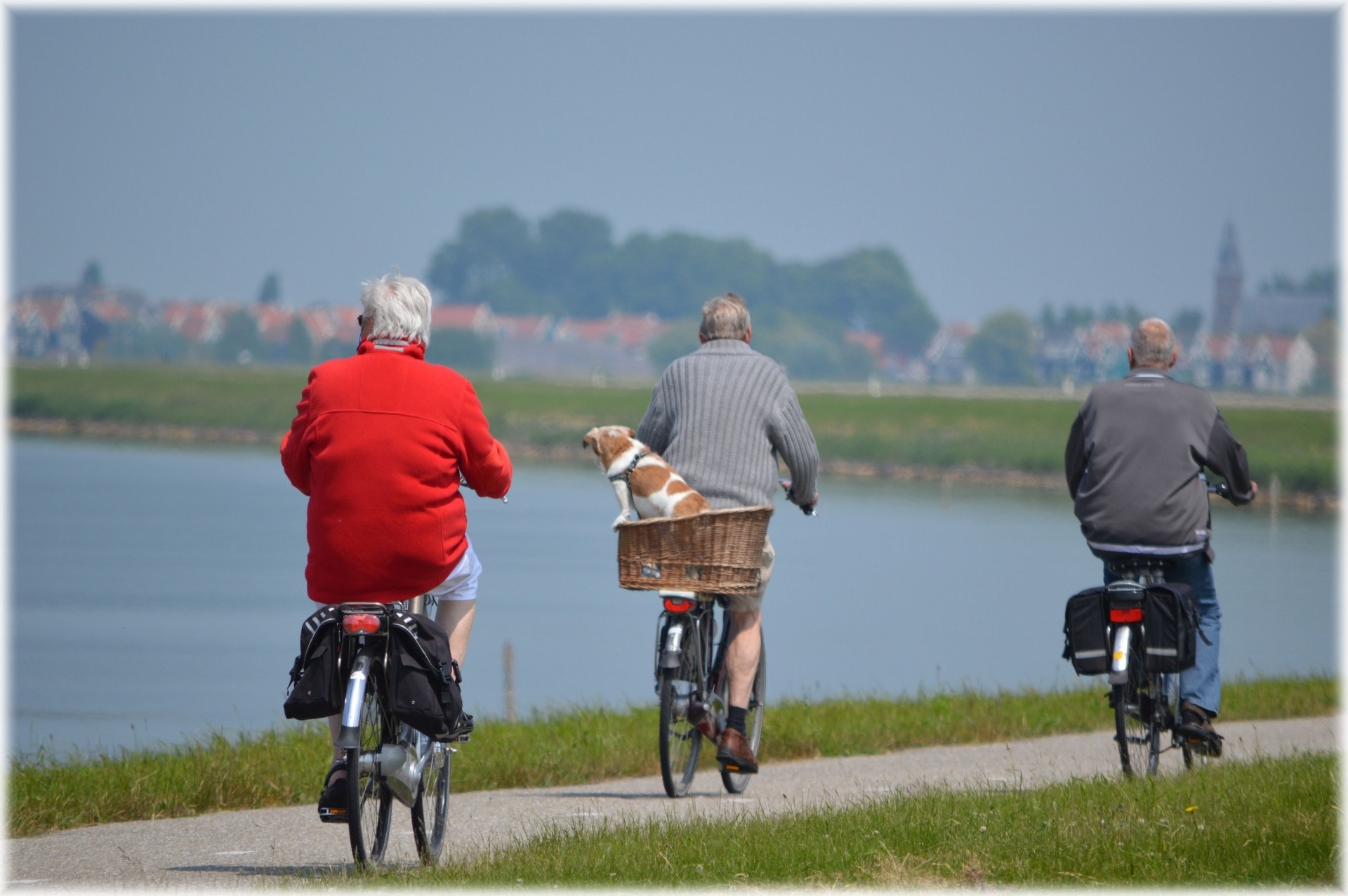 One of the most important things you can do for your lung health is to have a regular exercise routine. Here are some things to consider:
Keeping Fit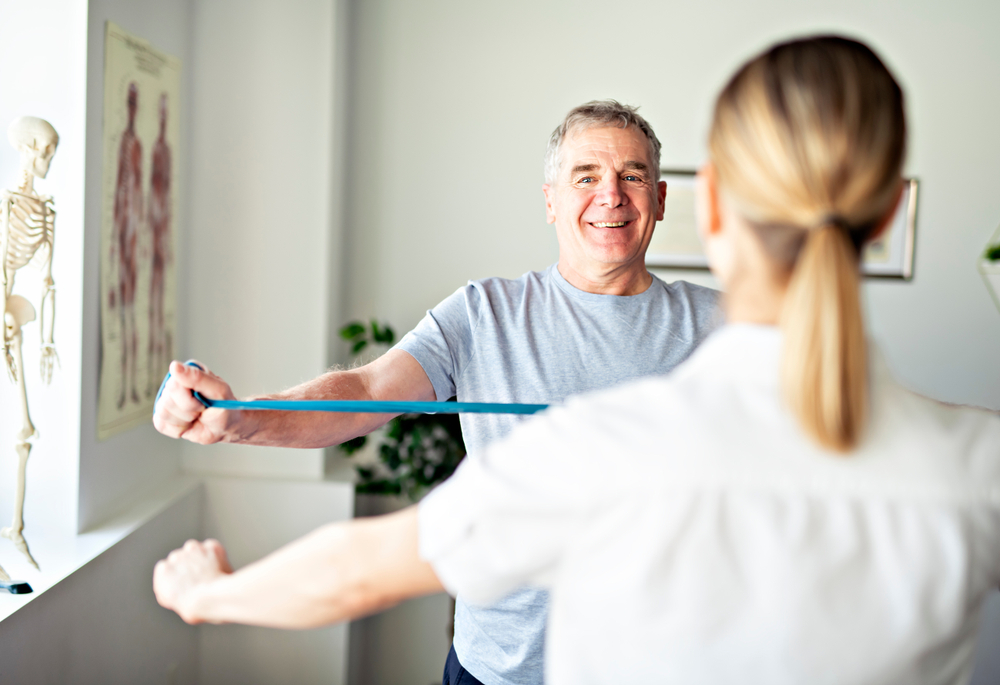 Pulmonary rehabilitation can be a highly beneficial way to get a jumpstart on forming a regular exercise routine in a structured and monitored environment. Ask your pulmonologist about a referral to a program near you.
For those individuals who may not live close to a pulmonary rehabilitation program, do not let that be an obstacle to keeping as fit as you can.
1. Start out with small, manageable goals. Everything counts. Walking for a few minutes every day is a very reasonable start, and it doesn't have to be all at once. You can work in a 5-minute walk after mealtimes and slowly increase distance and duration each week. Be sure to use a pulse oximeter to monitor your oxygen levels during exercise – if your notice your levels are going below 90% and you do not have supplemental oxygen, notify your provider immediately. If you already use supplemental oxygen and you notice your oxygen levels going below 90%, use as much oxygen as you need to keep your levels 90% and above.
2. Always try to exercise with another person - it can increase enjoyment and motivation, and help keep you safe in the event you aren't feeling well.
3. Work up to a regular daily routine with a variety of exercises that not only help your lungs, but also your heart, muscle, and bone health. Ideally you would alternate your exercises with stretching, cardio, weights or resistance training, but discuss an appropriate regimen with your healthcare provider first.
4. Think about ways to get creative – some people enjoy the environment of the gym and access to equipment all in one location, some use videos online or video podcasts. 
5. Monitor your oxygen levels periodically, avoid exercise outdoors when the air quality is poor or if it there is a heat advisory that day
6. Make sure to warm up and cool down at beginning and at the end of each exercise session (for example, take 5 minutes at the beginning and at the end of each exercise session to do some focused breathing and stretching).
7. If you start experiencing chest pain, palpitations, lightheadedness or dizziness, stop and seek medical attention.
Walking program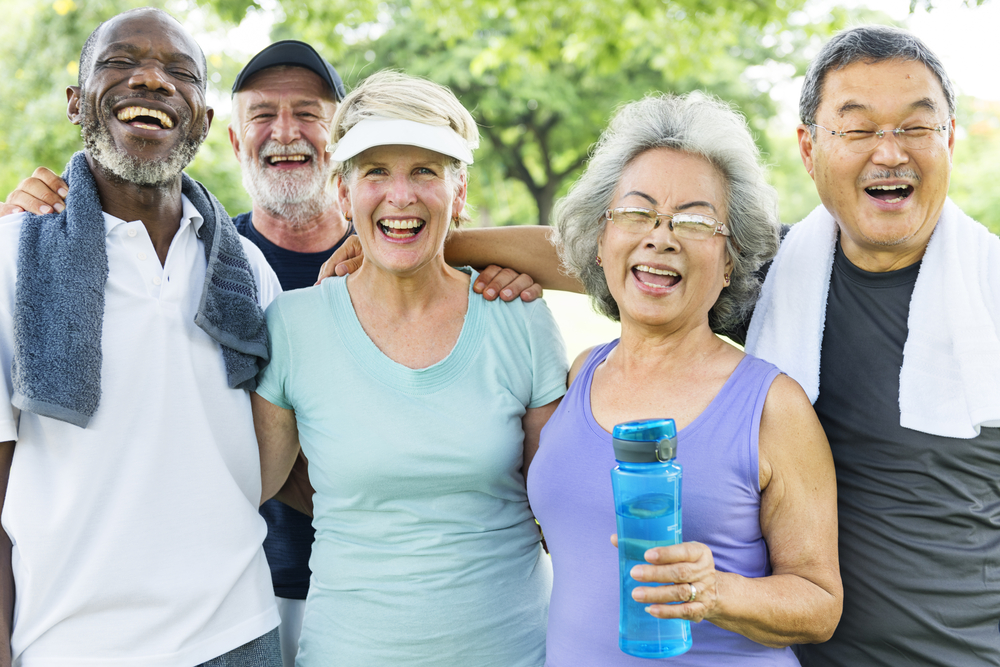 Consider joining a walking club in your area and make walking a regular routine. 
Sometimes it helps to be amongst others and the beautiful outdoors to keep you motivated and energized. Online walking clubs abound such as Meetup.com, a site where you can join a group or create your own. Another popular walking program is through Silver Sneakers, a fitness program for seniors who have Medicare Advantage plans. Other options are hikes arranged through your local YMCA. 
Excitingly, UCSF ILD Support Group members have created their own walking group. The group meets every Wednesday morning at the East Entrance of the SF Botanical Gardens (corner of 9th Avenue and Lincoln). For more information, please call us at 415-353-2577 to inquire for more information.